Why Professional Graphic Designers Matter
Creative visual communications are key marketing elements that have a direct impact on the success of your business. We take pride in staying abreast of the latest trends and tools in the industry and using them to develop creative design media with a marketing approach, ensuring our clients the absolute best of both worlds.
Consistency is one of the most important aspects of any marketing strategy. The visual communication must compliment the marketing strategy and support your branding efforts. Many design firms can make compelling designs, but often lack the marketing experience to seamlessly integrate it into a strategy.
[tagline_box link="http://strotherweinberg.com/business-packages/corporate-identity-package/" button="Get Started" title="
Corporate Identity Packages
" description="Consider one of our corporate identity package to set your business apart from the competition."][/tagline_box]
At StrotherWeinberg Ltd. we do more than create compelling graphics designs. Understanding that effective communication is both an art and a science, we deliver creative visuals with a marketing approach, which effectively convey your marketing message to your customers exactly as you envisioned. Graphic Design that is successful will touch your target market on an emotional level and drive them to an action. Whether it is to remember your logo or brand or purchase your product or service, we will make it happen.
We offer a comprehensive and affordable range of creative and technological development capabilities. From brochures to logos to custom Facebook cover images, StrotherWeinberg Ltd. can create professional designs to attract the clientele you seek.
How Strong is Your Brand?
Your corporate identity is your strongest marketing element. It's typically the first impression consumers have with your company. Creating a strong brand identity that has a lasting impact on your prospective customers will lead to substantial grow and success. Your brand identity should integrate all of your marketing communications into a cohesive package.
Once you create a name and visual identity that captures the essence of your organization, you can apply the brand to print collaterals, product packaging, web sites, multimedia presentations and physical environments such as trade show displays and store layouts. Once we have evaluated your needs and market demographics, we set forth on an intricate process from concept to creation.
Your Company's logo/identity is a crucial part of your overall brand. It is the consistent visual sum of what your business stands for. Our design team understands the importance of developing a lasting impression that sets your business apart from its competitors. In light of this, we work until we develop a direction that is an authentic representation of your company. Your success is our success.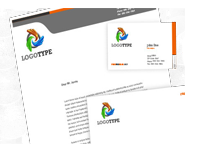 Logo design for all mediums including letterhead, and signage

Business Card Designs

Identity development

Generation of all collateral materials including company brochures
Our creative team and printing network offers flexibility for your printing needs. We handle everything in-house, so from conceptualization to final output, you only have to deal with us. We provide exceptional quality control where we have your order shipped to us first and thoroughly inspected by our designers. If everything meets our standards, we send it along to you. If not, we work with our printers to ensure the problem is fixed and that your invoice is appropriately discounted for the trouble.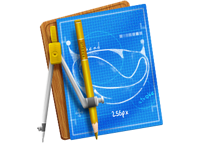 Posters / Flyer Designs

Advertising / Promotions

Print and online advertising

Apparel and promotional items
We direct our clients through every step of the creative process. The result of the creative collaboration between the client and us is our measure of success. Your satisfaction is our definitive moment. Creating effective, timeless and visually stimulating work is our commitment to you.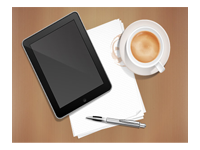 Art Direction is about evoking the right emotion

Art direction elevates and enhances meaning.

Need to hire a sounding board or want to get more ideas in the mix, we're available.

Our creative team is more than happy to assist in you positioning your message visibly in the marketplace.
Recent Graphic Design Work