The Benefits of Volunteering PR/Marketing Services with Not For Profit Organizations
By: Ashley Norris
Public Relations and Marketing are two rapidly growing professions. New college grads are longing for the ability to work with high profile clients, to jet set across the country closing deals, and to "relate" to the "public". The Bureau of Labor statistics recognizes the potential growth in the PR field, projecting a 66% increase in PR jobs from between 2008 to 2018. This is good news, right? Ultimately, these statistics are promising, however with the large increase over 10 years, there is sure to be just as great of an increase in the number of individuals seeking to make PR their career choice. The PR field is already ripe with individuals starting boutique PR companies, left and right. Where does that leave recent college grads looking to break into the competitive PR world? Staying power lies in those able to set yourself apart from the competition. Volunteering your time and services to non-profits in your community is an excellent resume booster, and ultimately a mutually beneficial relationship.
Non-profit organizations should be a college student's best friend and greatest ally. There aren't many opportunities that allow you to not only build your portfolio, but fill your heart. There are so many non-profits looking for help, websites like VolunteerMatch.comwere born to help do-gooders find their perfect volunteer opportunity. Volunteering is especially beneficial for PR & Marketing professionals because clients want to see proven results. Additionally, non-profits may allow you more flexibility with hours you work, more input on the type of projects you have, and being that you'll probably the only one handling the PR/Marketing, you'll have more space to shine! This is the perfect place for trial and error, and to put to work all of the reading you've done in school. Putting together a PR or Marketing plan without actually being able to execute it in real world scenarios does not give you the experience needed to sustain a PR or Marketing career.
Isn't that what internships are for? In short, yes. I turned to well established PR Guru, Anje Collins for her input on the topic. Collins recognizes the importance of interning, but stresses the advantages of volunteering with non-profits due to the fact that you are the only PR person there so you have more control. Furthermore, potential clients recognize the hard work and sheer determination it takes to implement a successful PR campaign when working with a non-profit. Non-profits lack the funding and resources that major companies have access to. Not to mention the access to key people you gain when working on a PR campaign for a non-profit; the connections to be made are invaluable.
If you're still unsure of where to begin in the sea of non-profits, start where your heart is. Whether you're passionate about ethical treatment of animals or domestic violence, there is an organization that needs your help. The best way to solidify your space in the cut throat PR world is to carve your own path. Instead of banking your future on working for a major company that may or may not offer you full time employment, start small and work your way up to the major companies. They will have much more respect for your talent with your proven track record from working with non-profits. In essence, it's a win-win.
---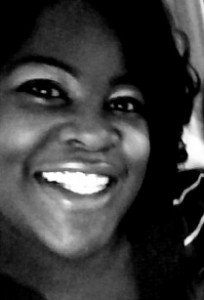 Ashley Norris is a recent graduate from Old Dominion University with a BS degree in Communications emphasizing in Public Relations and a minor in Marketing. As a newbie in the PR/Marketing field Ashley has a hunger for knowledge and is eager to stake her place in the fast paced climate of PR. She has worked with Team Blackout and also interviewed Chrisette Michelle in the past. But put her PR career on a short hiatus to give birth to her first child. Now, fully embracing her newest title as mother and with her degree under her belt, Ashley is ready to take the PR world by storm. Ashley is determined, dedicated, and relentless in her pursuit of personal and professional greatness.
"Giving up is not an option. I truly believe the greatest, most gratifying things in this life cannot be given to you, but earned… I'm here to work!"
Special Thank You to Anje Collins for taking her time out to contribute to this piece. As co-founder of Women In PR organization, Anje Collins remains steadfast in helping young women enter and become successful in the field of PR. You can find her informative blog at Women In Public Relations Blog.