The difference between someone with an "employee" mentality and someone with an "entrepreneur" mentality is the range of strategies they have for making money.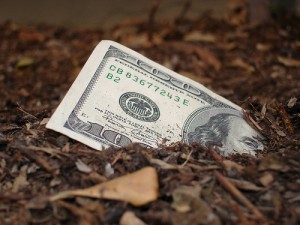 Typically, an "employee" has only ONE strategy for making money. If they lose their job they are devastated because they equate losing their job with losing their wealth.
Entrepreneurs on the other hand notice that people are buying and selling things all around them. Therefore, they do not equate the loss of ONE client with loss of wealth but just a vacuum that needs to be filled with the next money generating service or product. An entrepreneur uses a RANGE of money making strategies to acquire a flow of money into their lives. Here are 10 great strategies that are proven to increase your bottom line.
1. Determine who needs or wants the product or service you offer. Identify your target audience and develop ways to engage and interact with them.
2. Make customers comfortable with you. You have to quickly prove to your clients that you're credible, competent and have the ability to deliver.
3. Leverage social media and e-mail marketing. These digital tools are necessary for an overall balanced media mix for any type of business. Capturing customer data and maintaining a database is a good way to build a foundation for e-mail campaigns while social media networks like Twitter, Facebook and foursquare offer a great way to engage existing and new customers.
4. Use online resources to go global. Export.gov is a portal that provides market research, trade events, leads and information from government agencies to help entrepreneurs compete in the global arena while the Export-Import Bank of the United States provides assistance with trade financing.
5. Secure capital in this economic climate. Use a business plan to gain funding from venture capitalists or angel investors. Also, use government resources such as the Small Business Administration and the informational Web portal Business.gov.
6. Develop strategic alliances. Creating partnerships to produce much larger entities allows you to pursue bigger, more lucrative contracts that benefit both parties. Says Minority Business Development Agency National Director David Hinson: "African American businesses need to grow to size and scale. If one company is too small to be the prime contractor, that company needs to consider a joint venture relationship."
7. Know your business credit score. A common mistake new entrepreneurs make when seeking capital is failing to establish business credit separate and apart from their personal credit. Establish bank accounts and secure business credit cards as a means of building your company's business credit history.
8. Create your own opportunities. Minority entrepreneurs need to be more creative and solution-oriented to acquire new businesses. Now is a perfect to time to identify sectors and industries that offer the most promising growth like healthcare services and clean energy.
9. Choose the proper franchise system. Through a franchising system, entrepreneurs gain ongoing support in marketing/advertising, training and education and, in many cases, access to financing often elusive to independent firms.
10. Rethink business. Small business owners must find the right balance of time and resources when it comes to improving your leadership skills. Be prepared for reinvent yourself and the organization.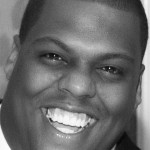 About the Author: Geo Strother is CEO and co-founder of StrotherWeinberg Ltd Marketing & Design. Don't hesitate to drop Geo a comment on this post. Follow Geo and StortherWeinberg Ltd on Twitter for more Marketing, Design and Social Media commentary.