Facebook has really caught on in the last 4 years, having over 500 million users, 200 million of those being active mobile users. With the average Facebook user having 130 friends, chances are your on Facebook or know someone who is.  However, with the continued success of the Social Network movie, there is influx of new users to Facebook; the business owner. For business owners new to Facebook, the big number stats are really irrelevant. The relevant stat for business owners is how many of your current and potential customers prefer Facebook over other forms of media.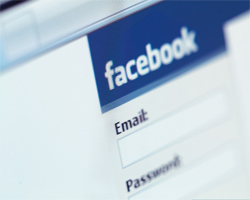 Facebook is a "White Hot" social networking site that seems to be growing everyday. It's in the news. It's on the radio. It's on the big screen. It's on the minds of millions of potential customers daily. Now it's on the minds of both large and small business owners as a great, effective marketing tool, becoming more and more relevant in terms of its reach and target marketing capabilities.
There are guidelines that marketing and business professionals must follow to promote success in the online marketplace and Facebook is no different. Let's explore 6 tools that lead to marketing success with Facebook.
Six Tools for Marketing Success on Facebook
Tool #1: Facebook Visibility
Facebook success begins and ends with visibility. To get your business message across effectively on Facebook, you MUST be visible.  This is accomplished by spending time on Facebook making strong connections, developing relationships. Developing a Facebook plan consisting of  how often your going to post, how often you want to add new friends and ultimately, how your going to market your business on Facebook. These ideas collectively, put your business and brand in front of potential clients on a daily basis.
Tool #2: Facebook: Business Page.
First of all, your business should be using a Facebook page and not a profile. Now that you have developed your plan. Almost as important as being visible, is what is visible. On and offline, you have but a moment for potential clients to decide whether they want to connect with you. Same hold true with Facebook. Why would users want to connect with you or you brand? First thing potential customers will do is goto your Facebook business page. Facebook, as with all social media networking sites,is about content and connection. What your Facebook page says about you and the Value you and your brand bring to users is the key to marketing success. Powerful Facebook business pages, that effectively express your brand, while adding value to your customers is a great way to extend your brands reach, while driving valuable traffic to your website.
Tool #3: Facebook Post
A Facebook post is the voice of your company on Facebook. Much like a billboard, your business marketing messages are collected on you Wall. You MUST  effectively use your Wall to not only market your message, but just as importantly you must use your wall to connect with your customers. This is where many businesses lose their valuable foot hole with their customers and potential customers. These businesses use their wall to post marketing message after marketing message – event after event video after video – link afterl link, never really establishing connections. Think of your Facebook page as a magazine. Would you want to read a magazine full of nothing but ads? Neither would Facebook users. Ideally, your post should be a collection of relevant content to your customers and target market, presented in multiple formats – Text, Pictures, and Video. Fans will like you page because they'll feel connected to you content and what your do. This is what separates relevant businesses on Facebook with just noise.
Tool#4: Facebook Networking
Networking effectively on Facebook gives you the opportunity to locally connect with hundreds of thousands of people you share a network with. Facebook also gives you the ability to target your market demographically – by age, by gender, by locality and so on. Where do you find your network? Click on "settings" and then click on "network." There you will find a wealth of lead generating information you can leverage into valuable web traffic and ultimately into new sales. This is a GOLD MINE of people in your local area to CONNECT with offline.
Tool#5:  Follow up on Facebook Notifications.
This is an overlooked and rarely talked about utility. Go to the top of your Facebook fan page, and then click on "notifications." This is list of who are thinking about you, talking about you, including you in tags, and generally is pointing to you. Again this is a great resource of users that have PROVEN they are behind you and willing to make you a part of their Facebook experience, even support your business on Facebook. Pay attention to the Facebook notifications. Thank them for their thoughts of you on their Wall and let them know you appreciate it. Include them as well on your tags and other activity or business on Facebook. The notifications are GOLD and is a prospecting Vault of Leads for your business on Facebook. And make sure you stay CONNECTED to them.
Tool#6: Use Links on Facebook
Need to generate fresh new web traffic to you web site? Posting a link on your Facebook wall can be a great way to generate web traffic. It allows you to post a link that you like and then send it out on the news feed that is on your home page. It picks up the image that you want on the link page, and allows it to be a LIVE link. Remember Facebook is about content and connections. No greater way to connect with complimentary business than to share a link to their website on your fan page. It gives your fans relevant information that they may find useful as well as creating mutually beneficial situations to further extend your brands reach. Sharing relevant content with your fans builds strong connects. It also creates exposure for you. You will be given credit for the link. People LOVE link love. If you send out a LOT of other people's links on Facebook, they will start sending out YOUR links as well.
Final Thoughts:
Effectively utilizing the tools above will definitely get you on the right track however, marketing on Facebook is really about standing out from the crowd. With that in mind, a little personalization goes a long way. For example maximize you logo picture. Typically business us there business logo as their fan page picture, which is good, however you can take things a step further. The max fan page IMG size is 200px X 600px. With a little help, using a long vertical logo IMG can be that one thing that sets your message and brand apart from the rest.
Staying with the personalization theme, getting your own vanity URL [www.facebook.com/yourbusiness] is another very effective way to set your business apart from the rest. Not only does this look more professional it also makes it very easy for potential clients to find you on Facebook. Getting found on Facebook is half the battle. Stats show that businesses who promote their Facebook presence offline have 20% more fans. Let this be the beginning of you Facebook Marketing efforts. Check back often as I will posting new and more efficient ways to enjoy marketing success by using Facebook. If you find these tool helpful please comment and let us know.