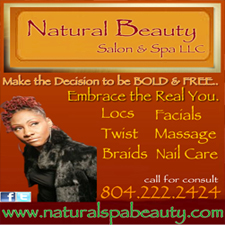 This is the first article in two part series that details exactly what you need to do to market you salon and make it a success.
Having close friends who are salon owners, I feel it's only right that I provide answers to their questions so that others may benefit as well. When is comes to marketing a business, many think that placing an ad on craigslist, printing off some flyers, and setting up a Facebook page is enough. It's a start but when you have competition, you drastically increase your market share by successfully branding your business.
Importance of a Branded Image
Branding is essential because people tend to purchase on emotion. When it comes to hair salons, customers are drawn to an image, which is why developing your salon's image is crucial to its success. It's important to identify and promote your branded identity so your your target audience can connect with you at a glance. If you're operating a salon without a brand, then you're just another beauty shop. Essentially, there's nothing that separates you from the competition.
Operating a business without a clearly defined brand ed identity reduces your potential client pool to making their purchasing choices based on factors such as price, convenience, and preconceived notions. You have no control over preconceptions and therefore you're forced to either compete on pricing and location alone. This no way to grow your salon's clientele. Quick Tip: Cheap will never outsell quality.
How to Develop Your Branded Image
To achieve consistent grow, you need to compete based on your customer's perception, which you can give them with a branded image. To develop your branded image, you have to consider how you're different from your competitors. What do you offer that they don't (or that they don't promote)? Perhaps you specialize in natural hair styles, have world-class stylists, provide hair color services, or additionally, offer cosmetic and spa services. You might be the "one-stop salon," the "chic salon" or the "discount salon."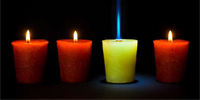 To help you define what type of salon you are, consider the features and benefits you offer your clients. Understand the distinction between the two is important. For example, having more world-class stylists is a feature ? guaranteeing that clients will look great when they leave is a benefit. List all of your features and benefits, and pick the most important that also differentiate you from the competition to base your brand on.
Branding through design
With the help of a graphic designer, you can transform your salon's branded identity from just a concept to a visual call to action; drawing your target market in like a moth to a flame. This image is what the world will see, and your clients will perceive the ideals and emotions that your image expresses. The power of design is limitless, especially when you incorporate sound brand identity with design principles for your salon.
Your salon colors, logo, corporate identity package, website, and other marketing materials are all a reflection of your brand; so familiar, cohesive design must be applied to all mediums. The goal is for your prospects to be able to glance at your material and instantly recognize who it's from and what you stand for. As a salon, this is the direction you should be heading. Developing a powerful salon brand identity coupled with the right marketing tools will keep your salon booked for months at a time.
Must-have Salon Marketing Materials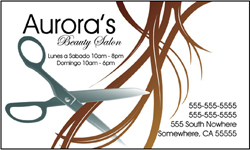 If you want to do any job right it helps to have the right tools and working knowledge on how to use them. In this section let's discuss the marketing tools that are essential to your salon's success.
Business Cards – Business cards are your first level of marketing. Though inexpensive, having a professionally custom designed business card can be a powerful tool. In many cases your business card is you first opportunity to set your salon apart from the "beauty shop".
Postcards – Postcards are extremely cost effective way to develop and maintain a strong connection with your existing clients as well as establish new ones. Again, Take every opportunity to set your salon apart. Think Personalized and customized.
Posters – Strategically placed posters can be great attention grabbers. Here's an idea, trade space with complementary business Try community bulletin boards, and if you're close to a large institution such as a university, tech firm or factory, see if you can purchase some ad space in hallways and on bulletin boards and place your posters there. Maybe you have someone on the inside who can do this for your free of charge.
Flyers – Like posters, flyers can be placed on bulletin boards and anywhere else your target audience frequents. Under windshield wipers in the grocery store parking lot is a good option.
Social Media Networking – A social network service is an online platform (Facebook, Twitter), that focuses on building social relations among people, who share interests and/or activities. An effective marketing tool for reaching new and existing clients through content and social connections.
Booklets/Guides – Great marketing tool to gain new clients is to print how-to guides on specific hairstyles and hair care.
Catalogs – Many salons sell hair care products on site, but few distribute printed catalogs. This is an area in which you can generate some serious business. Think "Avon".
Brochures – Your brochure should include images, features, benefits of your salon as well as before and after shots so it's easy to see why you're the No. 1 choice.
Calendars – Everyone loves (and uses) free calendars. Try a different hairstyle, tan, or other image for each month.
Greeting cards – Many women maintain personal relationships with their hairstylists, so sending greeting cards unannounced can enhance loyalty.
Stickers (Packaging) – If you sell products, make sure a branded sticker is affixed to each product.
Newsletters – A formal approach to staying connected with your clients. Highlight hairstyle trends, predictions and other salon news. Write interesting, engaging articles to build a loyal reader base.
Final Thought: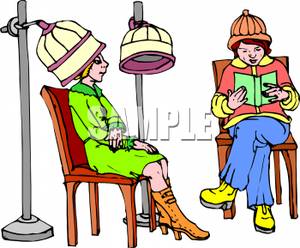 Salon owners often make the mistake of designing and printing their own marketing materials. Some business owners view designing and printing as an expense, when actually it should be viewed as an investment in revenue generation. Desktop-printed, template based, brochures, flyers, and postcards made with basic clip art graphics are dull and lifeless, taking away from your brand image. Those same marketing materials custom designed by a professional graphic designer,  printed professionally take on a new professional look, delivering  your marketing message with a level professionalism your clients will appreciate
Other materials you should consider producing include a website, door hangers and a corporate identity package (complete with professionally printed letterhead, envelopes, brochure, flyer, business card and pocket folder).
Make sure you  check out part two of this two part series: Copy Writing  & Distribution.