LinkedIn Overview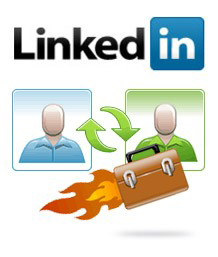 With the rapid growth of social media, we have all the business connections we need are at our finger tips. Using LinkedIn, can help you connect with the people you need. Enabling you to build a powerful network while allowing consumers to read testimonials and gain valuable knowledge of your business or giving you the opportunity to personally connect with potential employers in ways never before possible. Simply put, using LinkedIn effectively can turn a "cold call" into a "warm call", leading to more successful job searches, selling products, expanding your network, and consistent business growth through free publicity.
Let's explore what makes LinkedIn such a great and powerful business tool:
* LinkedIn is a network with 70 million business professionals around the world.
* The average LinkedIn member has an average annual household income of $109,000.
* One person creates a LinkedIn login every second.
* Nearly 50% of LinkedIn members have decision-making authority for their companies.
If your purpose in creating a profile on a social network is centered on making professional connections and showing off your business portfolio, LinkedIn is where you need to be. LinkedIn has been described as
"The world's largest audience of influential, affluent professionals on a no-nonsense site, with little visual fluff and few distractions, providing the perfect venue for busy professionals who have little time to spare."
Meaning, there is no place for quotes, mindless conversations, updates and tweets that don't serve a business purpose.  Perhaps the main lure for B2B professionals is the fact that the majority of the 70 million users are focused purely on business talk and the network provides the platform in which to do so. In addition, the average age of a LinkedIn user is 43 with an average household income of $109,000 and at the least a college degree, if not higher.
You can see why LinkedIn is considered the world's largest audience of influential, affluent professionals in one place. Just as with other social media network marketing, marketing a small or home business on LinkedIn is relatively inexpensive and provides a much more targeted marketing effort, which in turn, produces much more bang per buck. If this is the market you are trying to reach, stop reading endless streams of quotes and fruitless information and get in the game.
Getting Started with LinkedIn
To unlock of the best business resources on the web there are a few things you'll need to do first.
* Create an account, if you haven't already.
* Create a great COMPLETE profile to put your best foot forward and earn trust.
* Business owner? Create a LinkedIn company page. You'll have the opportunity to do that as you are completing the resume section of your LinkedIn profile, and your company page will be automatically linked to from the resume in your profile.
How Does LinkedIn Work? Watch…
Just by creating a LinkedIn profile, building you connections and keeping your account updated, you can gain the attention of potential clients and customers. To take your LinkedIn experience to the next level, incorporate some of the following suggestions to strengthen your online brand reputation and leverage your professional network.
* SHARE: Your LinkedIn homepage features the "share" functionality just like the Facebook status bar. By using this feature, you can share a hot industry topic that's on everyone's minds, share your company's latest announcement or simply post a question pertaining to your market to get instant feedback. This SHARE feature helps you to stay fresh in the minds of your key stakeholders who I bet are on LinkedIn. What's even better is that you can cross promote your LinkedIn updates on Facebook and Twitter and vice versa.
* Group Engagement: If you just maintain a profile and add connections on LinkedIn, you have missed the whole networking aspect of LinkedIn Groups. Thousands of professional groups representing a huge variety of interests (IT, Public Relations, Online Marketing, Social Media, Human Resources, Non-Profit etc.) give you the opportunity to stay on top of leading trends within your professional track and stay connected with your peers in the same profession. For e.g. a software developer should try to identify groups that focus on the same challenges and solutions that their market space addresses and engage effectively with those groups. It's as simple as playing Beethoven in-front of an audience that understands and appreciates the classics versus playing it to an audience that has no clue what you are talking about.
* LinkedIn Answers: Much like the Yahoo Answers forum, I like this feature where anyone can ask a question about a particular topic to the entire LinkedIn membership. The "Answers" function is a great way to get feedback and feel the pulse of your business community in real time. If you are a smart B2B marketer, you would try to answer questions that specifically apply to your business, consulting or service and position yourself as a thought leader in your space. So it's not as much about posing the right question to your LinkedIn community but the real deal is in answering questions that make you look smart and experienced in your space.
Proactive LinkedIn Marketing Approach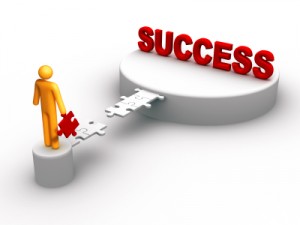 Adding LinkedIn to your online marketing efforts can produce big dividends, as long as you have to time to learn to cultivate the organic relationships needed for success.While hard selling is typically frowned upon, employing these 5 tactics will give you a more proactive marketing approach. Keep in mind, the more time and effort you put into your LinkedIn marketing efforts, the better your results will be.
* Posting regular status updates. Again sharing is the key. What you're working on? Who you're working for? Share updates that would be of interest to your target market.
* Active group participation. Join a groups related to your business and participate in discussions. Discussion participation can help establish you as an expert in your field. No one likes hard sellers, spamming will get you tossed. You'll also tarnish the reputation of your business.
* Send messages and invitations to those in your network and to other group members. No Heavy selling.. Be Organic!
* Answer questions. Log in to LinkedIn, click More and select Answers. Search for answers on your topic by using search and selecting Answers from the drop-down list of areas to search. Click the Open Answers tab and see if you can provide a good answer to someone else's question. This too establishes your credibility as an expert. Always try to be honest and answer to the best of your ability. Others looking for answers to the same problem will notice you.
* Try LinkedIn advertising. Paid advertising on LinkedIn is still a relative bargain. In fact, from time to time LinkedIn sends out offers for a free month of paid advertising. You may as well take advantage of it, try it out and see if it works for you.
* Consider upgrading to a paid LinkedIn membership. This will give you additional contact options and other benefits that may be a good fit for what you're trying to accomplish. Just click the Basic Account Upgrade link from the top left of any LinkedIn page after you've logged in to get more information on the benefits available exclusively to paid members. There are three levels of membership available, the first two fairly reasonable, and the third is a bit expensive.
LinkedIn Professional Job Search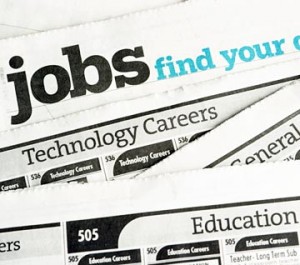 There's no getting away from the fact that if you are serious about your career you need to have an effective presence on LinkedIn. These days, employability is about visibility. And when you're on the job search, being seen means being prominent on LinkedIn in terms of profile and activity. Think of it as an online shop window for your skills and like any successful retail outlet, it needs to look appealing, have a great product and already be busy with activity. Here are 3 must-do's that can be considered a minimum standard for anyone who has already signed up for an account.
* Complete your profile
If you are going to do one thing on LinkedIn to improve your marketability, then this is it. This may seem like a labourious thing to do, but as LinkedIn acts like a search engine with filters, its pretty obvious that profiles with gaps in key data fields will simply not appear on search results. Make sure you complete the Headline, Summary, Specialities, Experience and Education. And don't be a camera shy – whilst the profile photo isn't searchable, it makes your profile look more active and authentic – essential when you want to appeal to recruiters looking for talent.
* Configure your account settings
It seems that our default response when considering privacy is to set the bar high. Whilst its normal to feel this way, it's important to recognise that this sentiment is counterproductive if you are on the job search. Whether you like it or not, when you are looking for work you are a salesman for your skill-set and people need know you're open for contact. Typically, this means configuring your settings so that you are able to receive messages and invitations from anyone who can view your profile.
* Add connections
LinkedIn is about connections. The degree of connectedness you have increases the size of your digital footprint and makes you more easily found. There is an active debate on the merits of 'quality over quantity' but such arguments are moot if you are stuck in the single figures in terms of 1st degree connections. Work actively to build your network, especially if you are new to LinkedIn, and issue invitations to connect to your friends, colleagues and clients – don't wait for invitations to come to you.
Classifieds
LinkedIn can also be seen as a Job Board, and thanks to comparatively expensive per slot advertising costs, the majority of LinkedIn adverts are directly managed by employers, rather than recruitment agents. For the Job Seeker, this means that the recruitment supply chain has just shortened and responding to such an advert gets you into direct contact with an employee of the company you want to work for. Searching for jobs on LinkedIn is easy – simply go to the Jobs tab, use the Advanced search to filter results and generate a list of opportunities that match your criteria.
Mass Messaging Tool
LinkedIn is getting more 'social'. The use of the LinkedIn Status Update feature has undergone a revolution since the barnstorming arrival of the Twitter in 2007. This is a now a powerful tool not only in telling your contacts about your employment status, but plays a major role in ranking the profiles on LinkedIn's search facility. The mechanics of how this works in not known, but a CIO.com interview with Parker Barrile, Director of Product Management, suggests that judicious use of status updates can have an major impact on your profile ranking. Note of caution; be careful on the etiquette when using this feature – the last thing you want to do is 'overshare' and become tedious with your 'I want a job / I need a job' updates.
Market Intelligence Tool
There is more to LinkedIn than technical tools to help you in the Job Search. Basically you're dealing with a self updating database of millions of professionals; some of these people will work for companies you have an interest in. Contributions of a certain type can be used in clever ways to pick up valuable intelligence on a particular job market or a particular employer. Is it relevant to you that company X has just hired 3 people with a similar skill-set to you? Or that person Y has just been promoted to a senior role that you might report into? Or that person B has just left company X?. Conducting a company search on your target employer can reveal what their hiring posture is, and what degree on internal turn-over the business is going through – hugely valuable information for a Successful Job Seeker, looking for a way in.
Background Research Tool
Generally, it's a good idea to do some research on people you're about to talk/connect with. This is especially when those people are the HR Manager and the Departmental Head of the company you've just applied to. When it comes to professional recon, there's no better tool than LinkedIn. With use of the people search function and a little intelligent guesswork, you can obtain biographical titbits on your future employers that can slide you through the small talk, and provide you with a head start in building valuable rapport with your audience. You better have a look, because you can bet your bottom dollar that any modern employer will be doing the same to you.
LinkedIn,  Better Option For Business Communication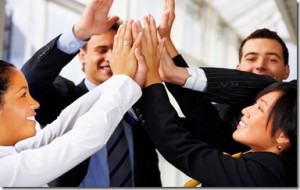 So you can see why LinkedIn has the potential to becoming a very powerful tool in you business tool box; the results, they depend on you. Although LinkedIn results may vary, however, given the opportunity; LinkedIn can make a difference for most professionals and businesses alike. You may not see results at first, but as you build your network and become more active, you could find that utilizing LinkedIn was the best business decision made to date.
Fun LinkedIn Statistics:
* The average number of LinkedIn connections for people who work at Google is forty-seven.
* The average number for Harvard Business School grads is fifty-eight, so you could skip the MBA, work at Google, and probably get most of the connections you need. Later, you can hire Harvard MBAs to prepare your income taxes.
* Most members tend to be between 30 and 55 years old.
* 97 percent of LinkedIn users join based on invitations from existing members.
* People with more than twenty connections are thirty-four times more likely to be approached with a job opportunity than people with less than five.
* All 500 of the Fortune 500 are represented in LinkedIn. In fact, 499 of them are represented by director-level and above employees.
* Out of 840,000 members – 10,000 are venture capitalists.
* LinkedIn users accept 83 percent of referrals