Lately, it seems like everything we do and see has been shrink-wrapped in complexity. You can see the solutions inside, but get into it becomes the new problem. From a marketing standpoint, everything seems to be revolving around social media networking and the benefits it possess as a marketing tool. We understand how it works, but actually getting it to work as advertised without many of the complex details, for many, is another story.
"It's the little details that are vital. Little things make big things happen." – J.Wooten. We get so caught up and diverted by inconsequential activity that we, at times, mistake it for achievement. Wouldn't it be nice for the simplest  ideas to produce the biggest results?
As a digital marketing strategist, I have to be a curator of information. Reading and staying abreast of current marketing trends is an important aspect of my life. Sharing information and ideas with industry professionals via blog sites has made all the difference in achieving an edge. How often do you leave comments on the blog posts or discussion forums you're reading? You may not realize it, but getting in the habit of doing this simple action can produce Huge benefits for you and your company.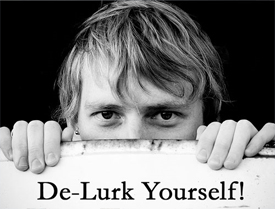 Commenting on every blog you read takes time but, consider these 10 benefits that will make it worth your wild.
Traffic Back to My Blog
Commenting on different blogs is the number one way to get traffic back to your own blog or website. Use your blog site name instead of your real name so users have an ideas of  what your blog is about. There are those who try to take advantage of this fact by posting spam instead of comments to attract attention to their site.  This is a sure fire way to find yourself on a blocked list.
Improve Your SEO
While you do have some say in controlling your search engine rankings through website content and keyword optimization, leaving a digital trail around the web will lead search engines to you digital doorstep. In an effort to avoid spam, nearly every reputable website requires you to leave your URL creating, in turn, one more link for the search engines to consider.
Generate Business
Depending on the site, a valuable comment can go a long way to establishing your validity as an authority on a subject. The comment you leave should add value to the discussion, advancing the idea in the article. This will drive traffic to your blog which will eventually increase your subscribership.
Cross-Promotional PR
In many cases, by being active in a blog discussion will lead to the owner of the post taking time to join one of your discussions. The best gift you can give another blogger is a well-placed comment along with a tweet or a Facebook post. Make this a common practice and more times than not, the favor will be returned. Think of commenting as a form of guest blogging.  A knowledgeable  endorsement from a reputable blogger can be a valuable too in terms of generating traffic.
Valuable Feedback
Creative types enjoy getting feedback on their work.  Helps understand their customers likes and dislikes. Feedback gives you invaluable information on which topics are relevant to the different users. Think of it as a way of showing appreciation to the writer; it does take a lot of research and hours making sure that every article is informative and useful for many.
Content Development
Some articles are so thought provoking, or so interesting, that people leave questions on the blog comments.  Other cases, you can see the trends that people are looking for. Reading different posts on different blogs can get your creative juices flowing.
Brand Building
You can build your brand by commenting on blogs. Trust me, there are many people that just go through and read the different comments just like people do on You Tube. What you write is what a lot of people will remember you by just like the blog posts on your blog. So think before you comment.
Network Building
Both positive, meaningful observations and constructive criticism alike, will provoke admirers to seek you out in other channels. If a comment resonates with me, I'll find out if the person has a Twitter account or a Facebook page I can follow.
Improve Writing Skills
Like I said above, you have to read the post before you can comment on it. Believe it or not, reading allows you to become a better writer. The more you read, the more writing styles you will have to use for different articles.
Others learn from your insight
All of us have varying opinions on different topics. Giving insightful comments can potentially help others.
So the next time you read a blog, make time to cruise and comment, instead of look and lurk.
Remember every comment you leave is being analyzed by any number of readers. Tip: The ubiquitous "Great post!" adds no value and, done with regularity, actually do more harm than good. Consider making comments that are constructive, insightful and inspiring.As you make your web rounds, join the conversations you find valuable and make your mark. Aim for making one new entry a day. You never know where it may lead.
What simple ideas have generated big results for you? Add your suggestions in the comments!
For more about blogging.. check out these recent post:
Reasons to Start Blogging Now!!
5 Types of Blogs, Which is best suited for you